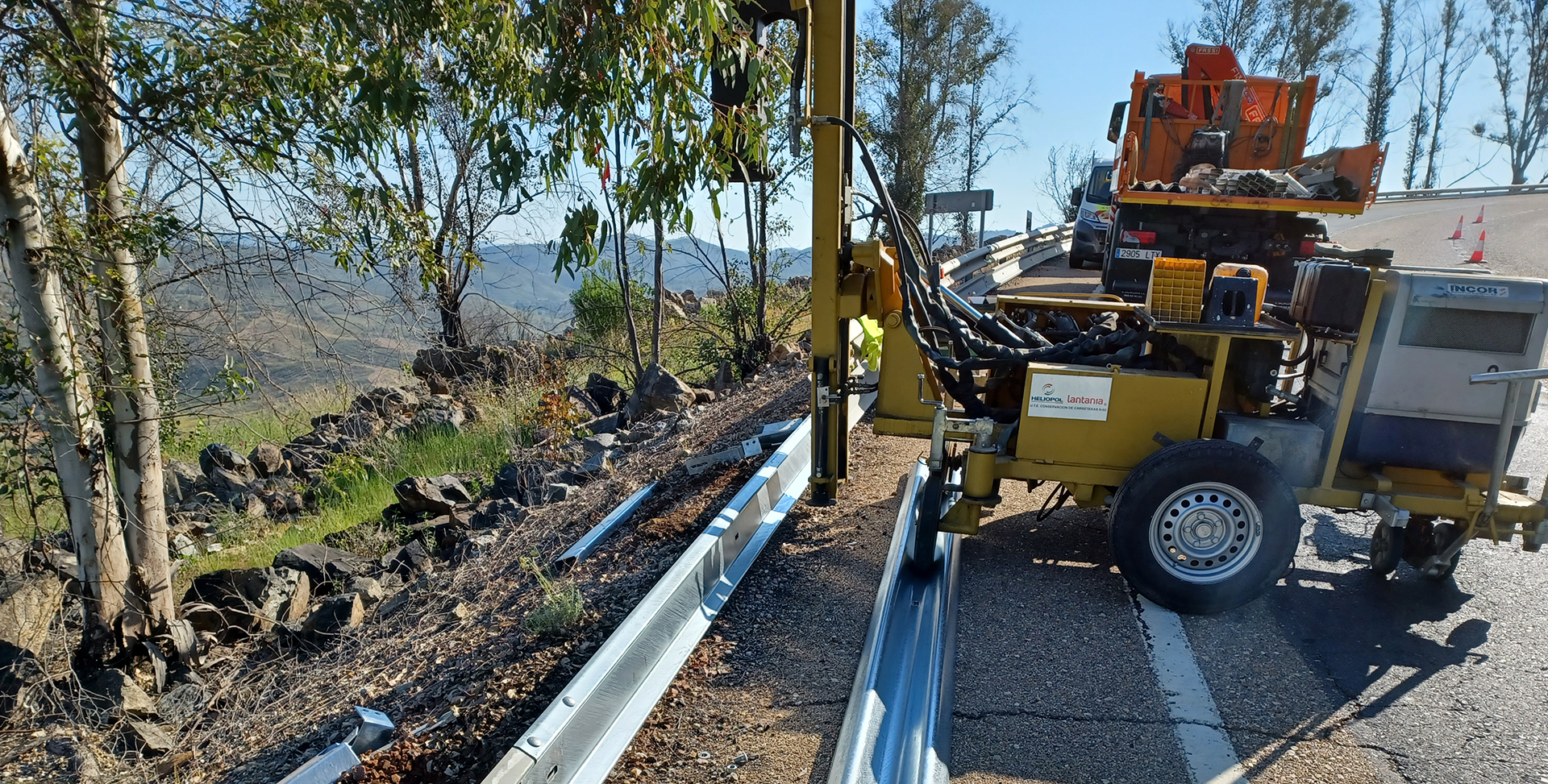 Conservation and maintenance of the road sector H-02 (Huelva)
Type of work:

Roads

Clients:

Directorate-General of Roads - Ministry of Transport, Mobility and Urban Agenda

Location:

Spain
Conservation and maintenance of the road sector H-02 (Huelva)
Lantania, in a joint venture with Heliopol, is responsible for the maintenance and operation of the sections of the N-433 and N-435 roads that make up the H-02 sector in the province of Huelva.
The company provides, among other things, communications services, surveillance, accident response, maintenance of road elements and electrical power installations, lighting, signage and traffic lights. Lantania is also carrying out maintenance and improvement work at the facilities of the sector's Maintenance and Operation Centre (COEX) located in the town of Aracena. Likewise, clearing, milling and replacement of the road surface, cleaning of ditches and, in general, all road maintenance and operation work is carried out.
The sections in question are the roads included in the H-02 maintenance sector in the province of Huelva, with a total length of 202 km. These are the N-433, which joins the A-66 dual carriageway with the Portuguese border at Rosal de la Frontera, from kilometre point 35+600 to 155+300; and the N-435, which connects Badajoz with Huelva, from kilometre point 104+282 to 169+200, as well as different old stretches with bypasses on these roads.