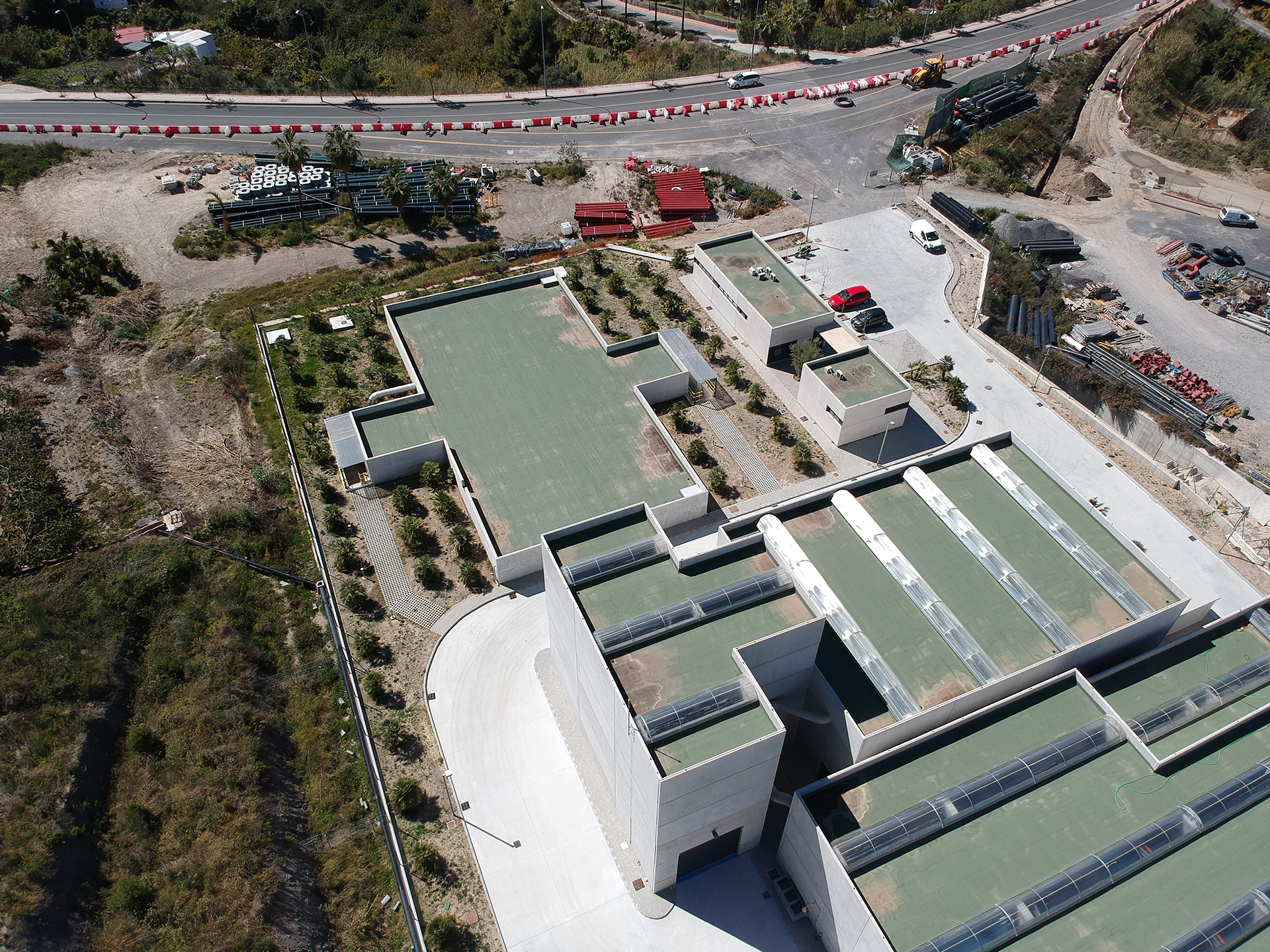 Wastewater treatment plant (WWTP), interceptor sewer, pumping stations and sewer outfalls of Nerja (Málaga)
Type of work:

Urban water treatment

Clients:

Directorate General of Water. Secretariat of Environment. Ministry of Ecological Transition and Demographic Challenge

Location:

Spain
25,000 m3/d

Capacity

125,000

Inhabitants supplied
Wastewater treatment plant (WWTP), interceptor sewer, pumping stations and sewer outfalls of Nerja (Málaga)
This project included the construction of the wastewater treatment plant in Nerja, the improvement of the wastewater pipe network (4.2 km), 3 km of pumps, three pumping stations, necessary to transport the wastewater to the WWTP, the treated water tank and the treated water outfall with a ground section (917 m) and an underwater section (795 m).
The Nerja treatment plant is designed to treat a pollutant load for up to a population equivalent of 125,000 inhabitants. In addition, part of the water can be reused for quality urban uses, services or agricultural uses, for which it has a tertiary treatment.
The new facility is located on the Fuente del Badén stream and occupies an area of almost 29,000 square metres. The treatment plant is integrated into its surroundings, with a building for the water line and another for the sludge line.
Lantania received the 2022 Potencia Prize in the category of Tunnels and Underground Works for the construction project of this wastewater treatment plant. Organised by Potencia magazine and its publishing company TPI, these prizes recognise the quality and innovative efforts of Spanish construction and engineering companies in the design and implementation of large projects.