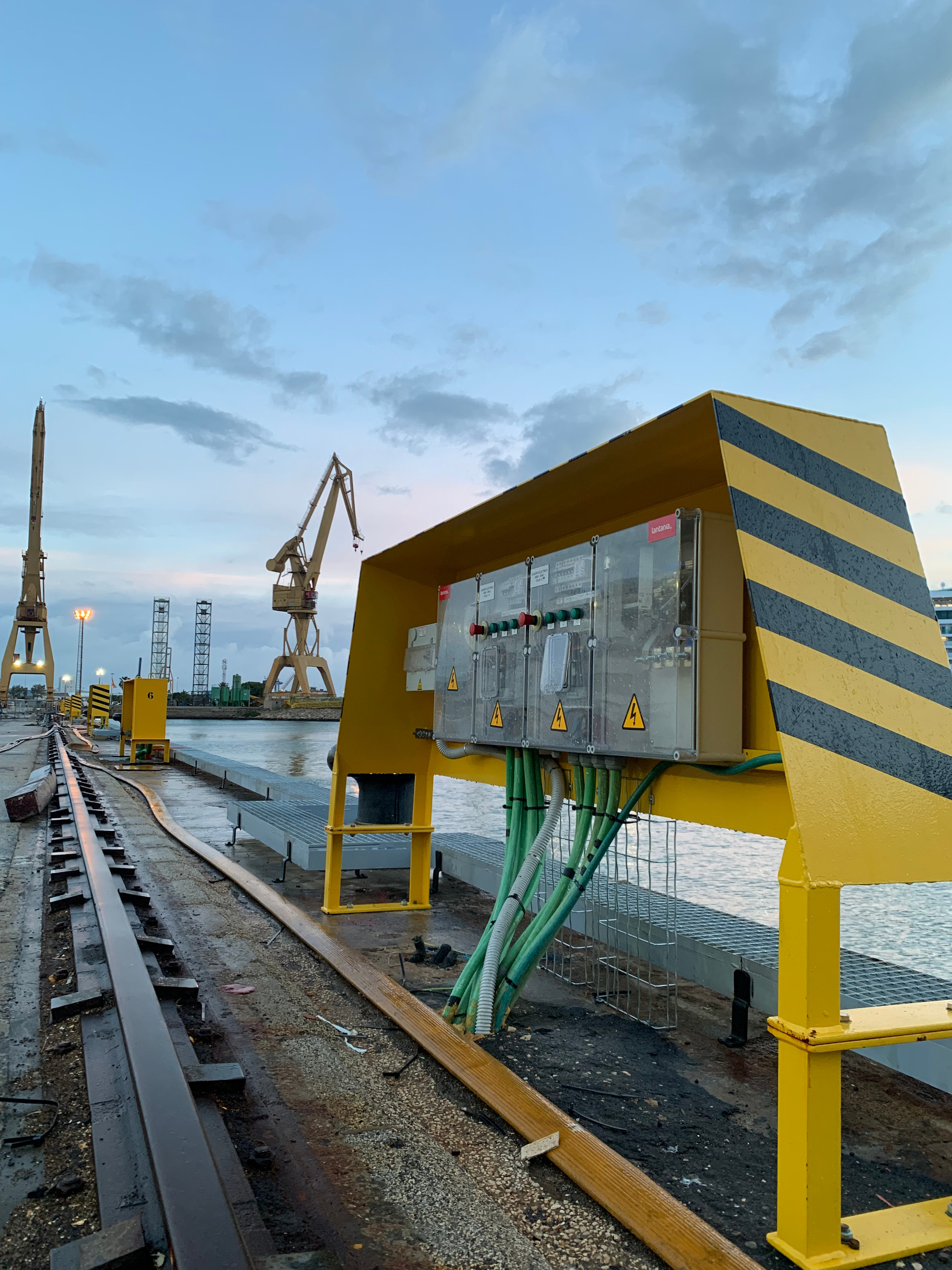 Works on Navantia infrastructure (Cadiz, La Coruña)
Type of work:

Naval

Clients:

Navantia

Location:

Spain
Works on Navantia infrastructure (Cadiz, La Coruña)
Lantania has carried out several works for Navantia, the public company that is a leader in the design and construction of high-tech military and civilian vessels, among which the following stand out:
Renovation of the electrical installations at the Machinery and Outfitting Dock in the Bay of Cádiz.The work consisted of adapting the connections from the power transformers to the general low voltage switchboards, as well as remodelling, adapting and extending the existing low voltage switchboards.In addition, the design was carried out for the chapels that house a set of plastic boxes for voltages of 400, 230 V at 50 Hz and 440 V at 6 Hz, which are powered by various electrical conductors installed in an underground passage provided for this purpose. This was in addition to the installation of new power boxes, trays in underground passages, power lines to the dock boxes and upgrading of the grounding system.
Renovation of the lighting of the large workshops in Fene (La Coruña), replacing them with LEDs and transforming the power supply lines.
Remodelling and modernisation of the 15KV supply substation at the Ferrol shipyard (La Coruña). The works included the complete renovation of the SF6 protection cubicle, the fire protection system, SCADA and CCTV, as well as the elimination of the 5KV system and the changeover to 15KV with the consequent adaptation of the existing transformer.