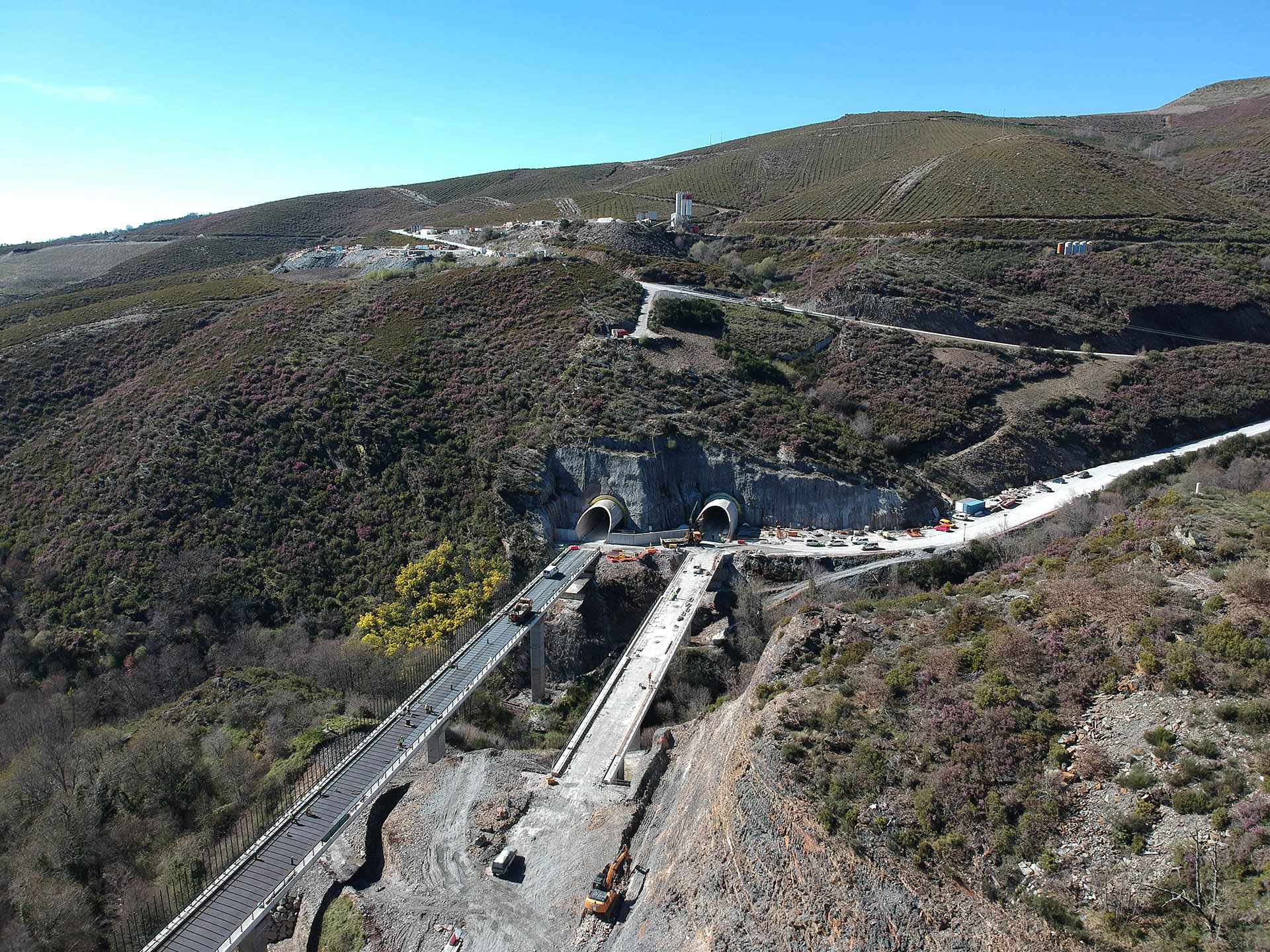 Corno tunnel. Right track (Galicia)
Type of work:

Railway

Clients:

Railway Infrastructures Administrator (ADIF)

Location:

Spain
8,550 m

Length

52 m2

Section
Corno tunnel. Right track (Galicia)
Corno tunnel is located entirely in the municipality of Laza (Ourense) and was built by Lantania in a joint venture with Construcciones Taboada y Ramos. It belongs to the High Performance Railway Network, North-Northwest Rail Corridor, section between Lubián and Ourense, and is based on the High Speed North-Northwest Corridor Platform Construction Project. At 8.5 kilometres in length and 52 m2 section, it is the longest of those that have been built on the Zamora-Ourense section.
Most of the tunnel excavation was carried out underground. The so-called 'new Austrian method' was used for its construction. During the first phase, the upper half (vault) was excavated, which made it possible to open the upper section to allow access for heavy machinery. In the second phase, the excavation of the lower part of the tunnel (counter-vault) was made. Once the drilling was completed, the drainage, waterproofing, concreting of the counter-vault and lining with a layer of fibre-reinforced concrete were executed, which generated the definitive section for the installation of the track, electrification, signalling and communications. During its construction, more than 1,500 tonnes of steel reinforcing bars were used.
This work was awarded the 2019 Potencia Prize in the category of Tunnels and Underground Works for its safety and design, technical efficiency and innovation in the solution proposed for its execution, as well as respect for the environment.