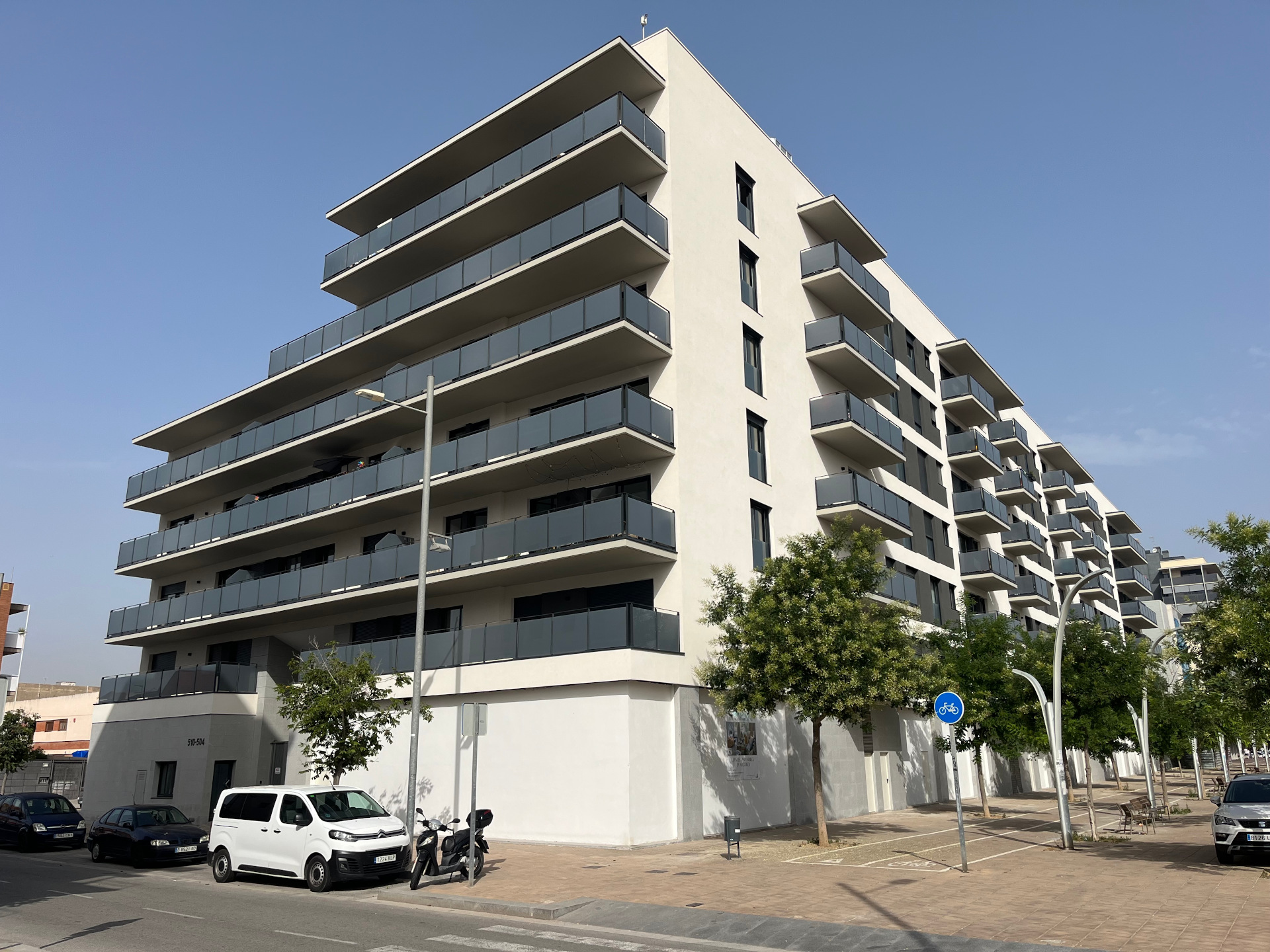 Voramar 1 and 2 residential buildings in Badalona (Barcelona)
Type of work:

Building works

Clients:

Gestilar Islas Sagrés

Location:

Spain
Voramar 1 and 2 residential buildings in Badalona (Barcelona)
Lantania, through the company Obras y Proyectos Gestilar, is carrying out the construction of two developments in Badalona (Barcelona), the residential complex Voramar 1 and Voramar 2.
Voramar 1 consists of 99 homes with garages, storage rooms, a swimming pool and communal areas on Antoni Bori street. The foundations were built with reinforced concrete walls and screens. The facade has the SATE (Exterior Insulation Finishing System) with rock wool insulation, on ceramic brick. The exterior carpentry is aluminium and there is double glazing. Inside the homes, there is synthetic parquet flooring, air conditioning with aerothermal heating by means of a duct system and comprehensive home automation. There are also electric vehicle charging points.
Voramar 2 consists of 40 two, three and four-bedroom apartments with large balconies, business premises, garages and storage rooms between the streets of Canal del Port and Antoni Bari. This development is located just 10 minutes from the beach and the centre of Badalona. The communal area has an outdoor and indoor swimming pool, gymnasium with state-of-the-art equipment, leisure space for the residents and a children's play area. All homes have an A energy rating.