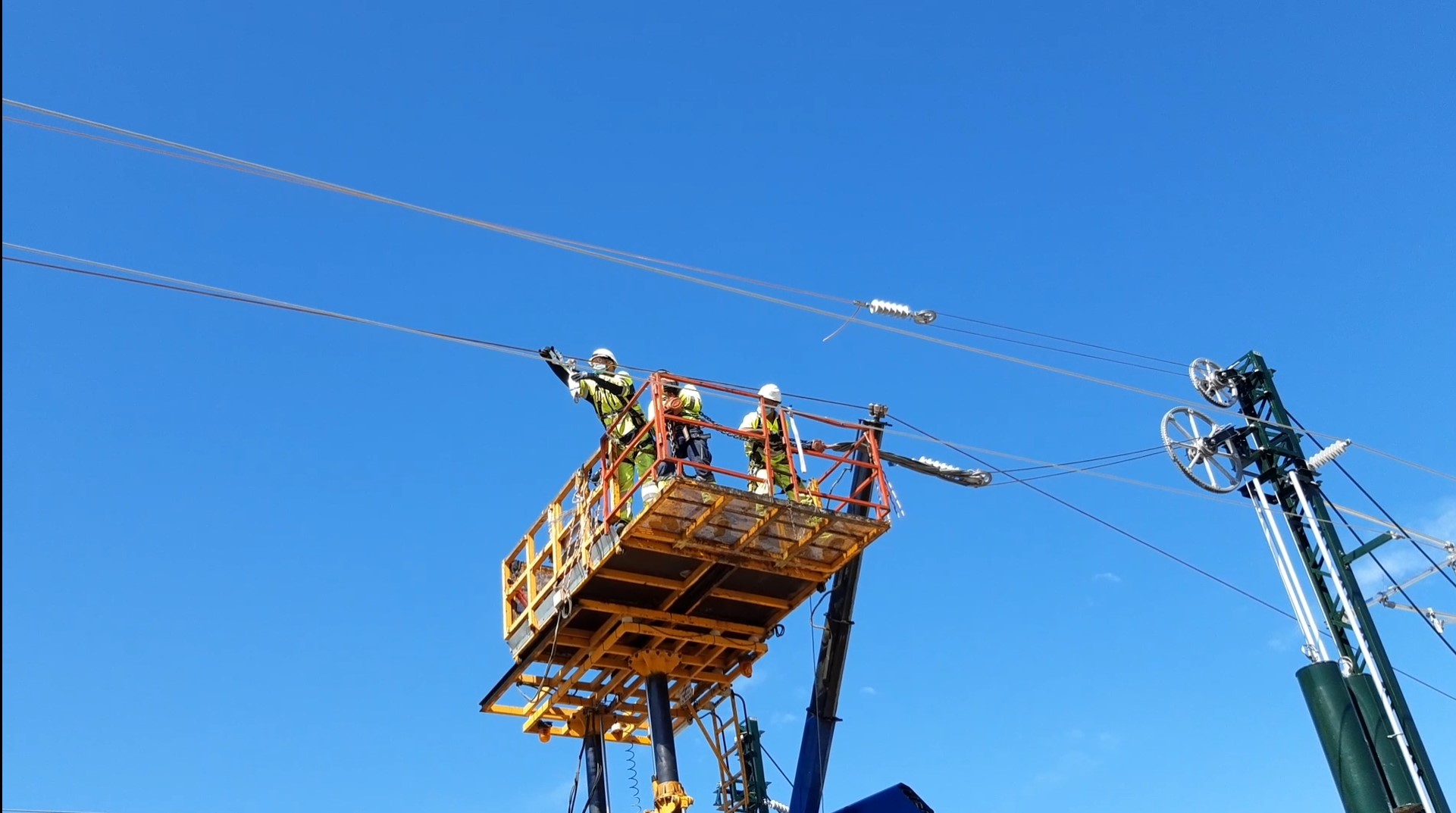 Electrification in the high-speed section between Chamartín and Torrejón de Velasco (Madrid)
Type of work:

T&D

Clients:

Spanish Railway Infrastructure Administrator (ADIF)

Location:

Spain
Electrification in the high-speed section between Chamartín and Torrejón de Velasco (Madrid)
The electrification works on the high-speed section between Chamartín and Torrejón de Velasco include the maintenance of the overhead contact line facilities, the auto-transformation center and energy remote control.
Important magnitudes:
– Overhead line maintenance at 25 kV, 50 Hz and 2×25 system.
– Maintenance of the needle heater system.
– Lighting of tunnels and overhead lines.
– Traction substation buildings with transformers, autotransformers, GIS protection cubicles (55 kV) and protection and remote control cabins..
– Resources: a pantograph dresina, two off-road vehicles, 10 people with authorizations to work in SSEE, catenary and high tension lines.