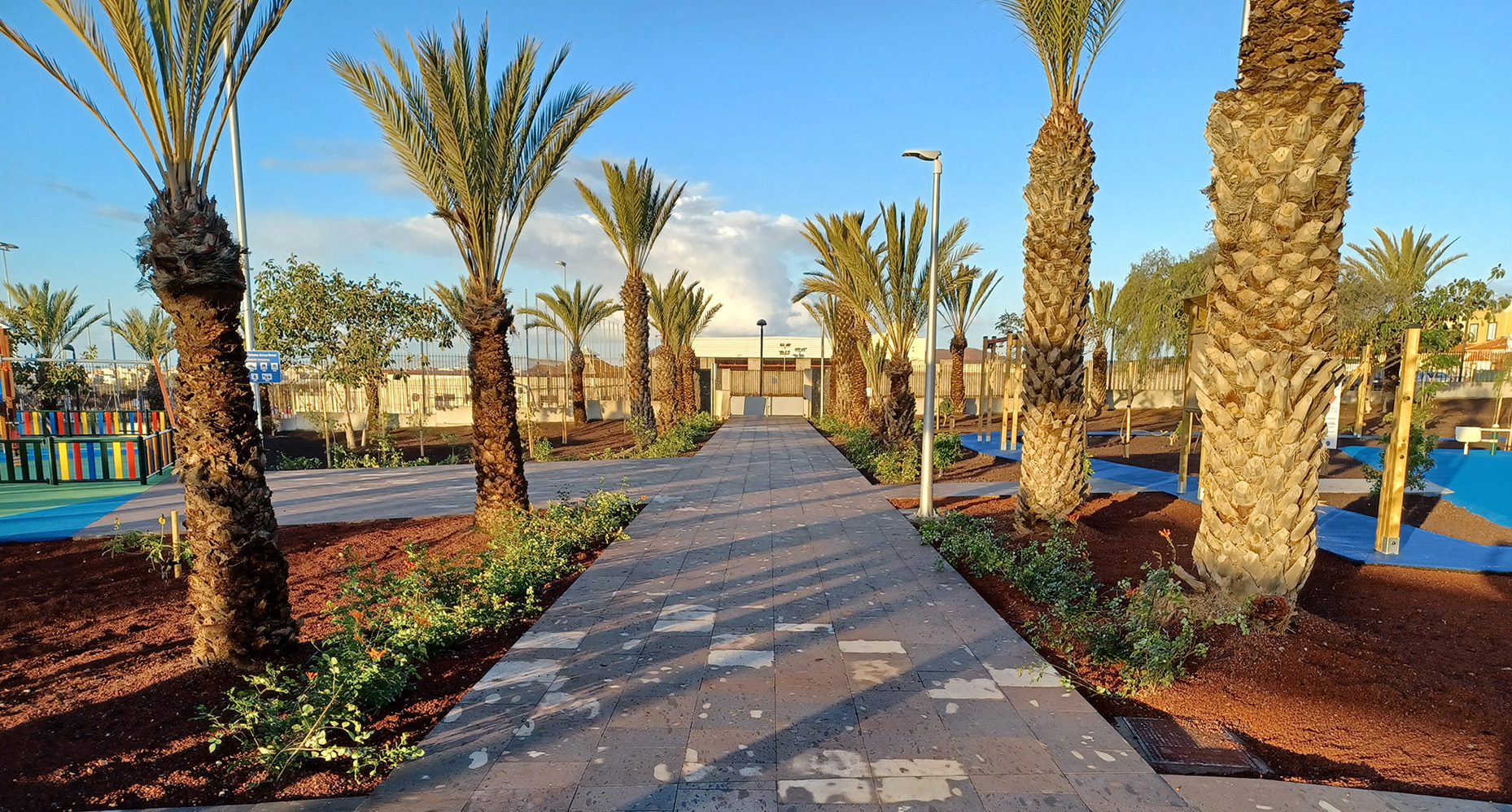 Execution of Las Rosas urban park (Tenerife)
Type of work:

Services

Clients:

Arona City Hall

Location:

Spain
Execution of Las Rosas urban park (Tenerife)
Lantania, in a joint venture with the company El Silbo, built the Las Rosas urban park in Tenerife, whose main objective was to revitalise the area with a project that would improve and enhance the use of the park, through the following actions:
Demolitions and earthworks.
Sanitation, plumbing, drainage and sanitary fixtures.
Foundations and structures.
Brickwork, coatings, waterproofing and painting.
Pavements and tiling.
Carpentry and locksmithing.
Electrical and irrigation installations.
Urban equipment and landscaping.
Important magnitudes:
9,353 m2 of built area.
2,155 m3 of excavation, 2,572 m3 of backfill and 3,985 m3 of compacting.
2,300 m2 of natural stone pavement and 982 m2 of rubber.
70 m2 of interior building for gardening services.
372 m of perimeter walls.
436 m2of phenolic panels and 8 m2 of wood panels for the enclosure of the new pergolas.
45 m2 of fountains.