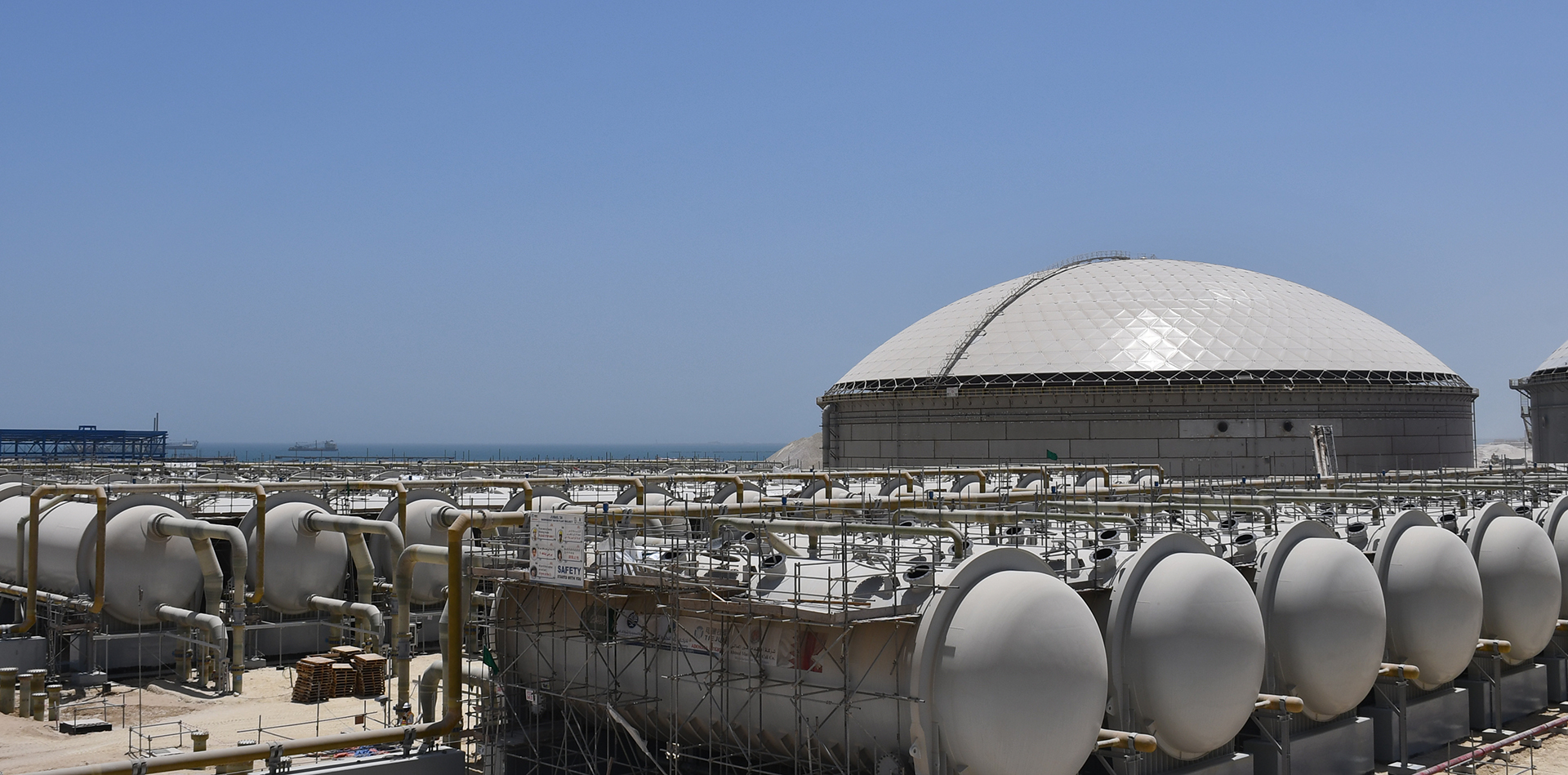 Jubail 3A Desalination Plant (Saudi Arabia)
Type of work:

Desalination

Clients:

Acwa Power

Offtaker:

Saudi Water Partnership Company

Location:

Arabia Saudi
600,000 m3/d

Capacity

3,000,000

Inhabitants supplied
Jubail 3A Desalination Plant (Saudi Arabia)
The Jubail 3A desalination plant is located in the Eastern Province of Saudi Arabia, in the northeast of the country. The scope of the project includes the seawater intake and pumping of seawater, multilayer pressure filtration, an efficient double-pass reverse osmosis system with a pressure center and energy recovery, remineralization with lime milk, a drinking water pumping station and storage for one day of production, effluent treatment, discharge outfall, photovoltaic solar field and connection to the high-voltage electrical network.
This plant guarantees the supply of drinking water to the Eastern, Riyadh and Qassim provinces throughout the year as it has the capacity to store the treated water produced during the course of a day. On the other hand, it includes the use of renewable energies through a photovoltaic solar farm, which allows it to reduce the use of energy from the grid.
Jubail 3A is one of the largest desalination plants in the country and is part of the programme that Saudi Arabia launched to encourage private participation in the water sector. ACWA Power, Gulf Investment Corporation and Al Bawani Water & Power Company formed the consortium that developed this project, with the state-owned Saudi Water Partnership Company acting as the project developer.