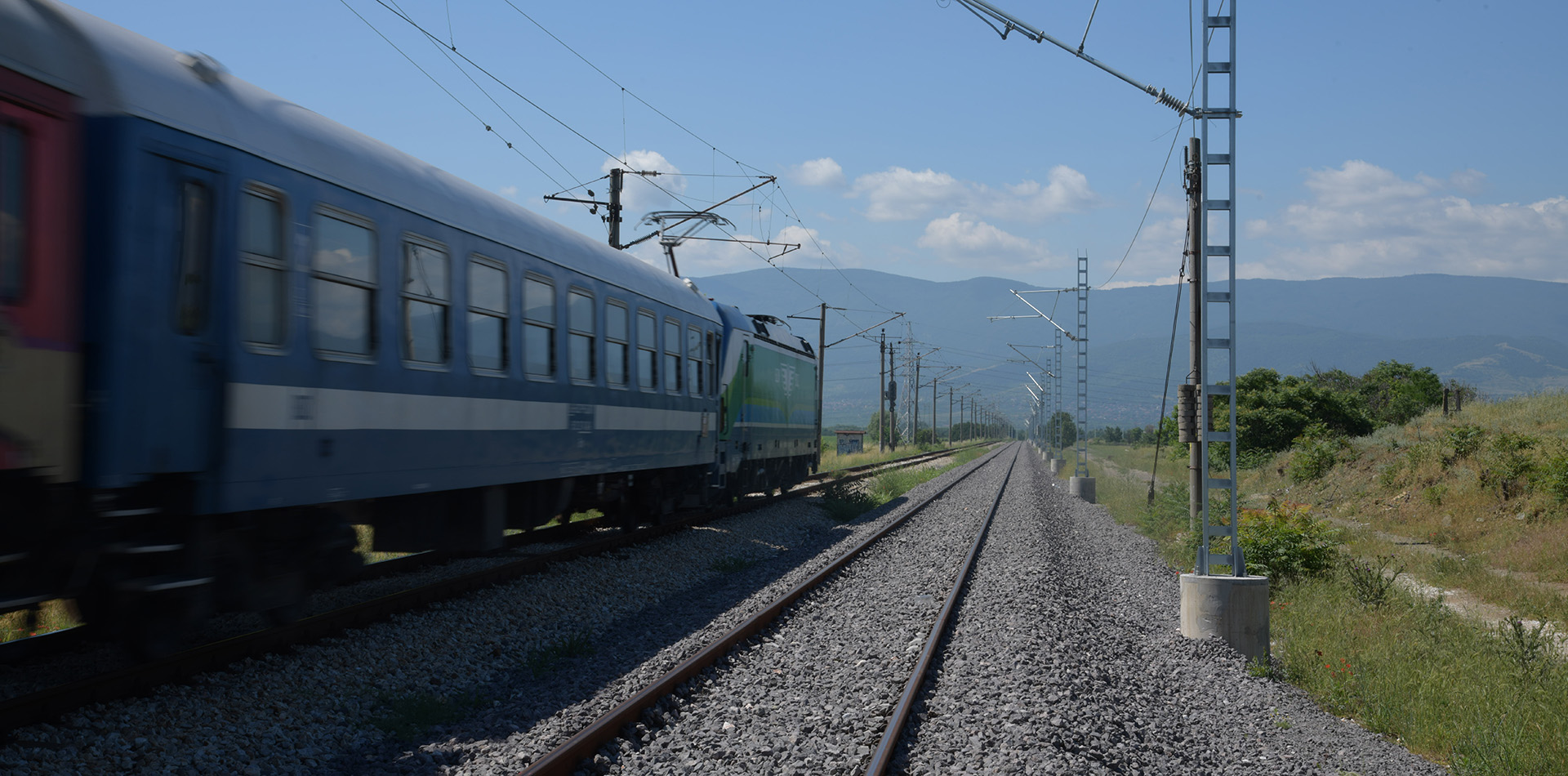 Renovation of the Plovdiv-Krumovo and Plovdiv-Skutare rail tranch (Bulgaria)
Type of work:

Railway

Clients:

National Railway Infrastructure Company of Bulgaria (NRIC)

Location:

Bulgaria
Renovation of the Plovdiv-Krumovo and Plovdiv-Skutare rail tranch (Bulgaria)
Lantania, in a joint venture with Geostroy, one of Bulgaria's leading construction companies, is carrying out the modernisation of the Plovdiv-Krumovo, Plovdiv-Skutare and Plovdiv junction railway lines for the Bulgarian National Railway Infrastructure Company (NRIC), ADIF's counterpart in the Balkan country.
The works include the renovation of the Plovdiv, Krumovo, Skutare and Trakia distribution stations, as well as the Plovdiv railway crossing. Located in the south of the country, the city of Plovdiv is the second largest city in Bulgaria and is considered a major economic centre. The project includes the design and construction of the platform, track systems, overhead line, signalling and telecommunications systems to bring them up to speed with European interoperability standards.
The actions of the joint venture, of which Lantania is a member, involve the modernisation of 25 km of track to adapt the speed of the trains to 160 km/h, which includes the construction of new layouts with civil works for the platform and structures, the renewal of the railway track and the traction and overhead line system. In addition, the entire signalling and communications system is being adapted to the European ERTMS standard.
The works are financed by funds from the Connecting Europe Facility (CEF) programme, a European Union mechanism for Pan-European infrastructure investments in initiatives in the field of transport, energy and digital developments for greater connectivity between the bloc's member states (2014-2020).