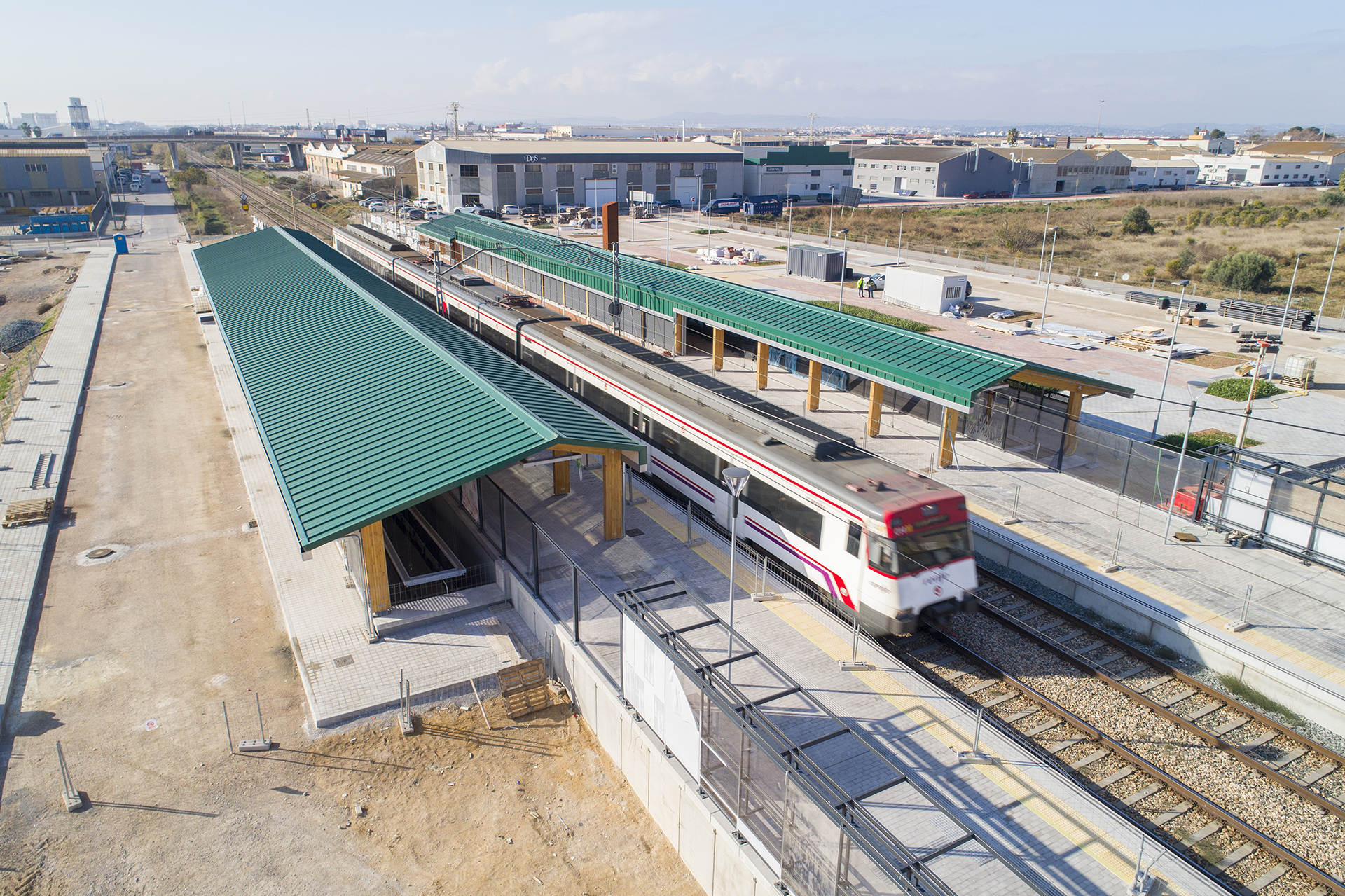 New rail station in Albal (Valencia)
Type of work:

Ferroviaria

Clients:

Spanish Railway Infrastructure Administrator (ADIF)

Location:

Spain
New rail station in Albal (Valencia)
Lantania has been in charge of the construction of the new Albal railway station, located on the Valencia Nord-Silla section of the Valencia commuter train network, between the stations of Silla and Catarroja. The increase in population caused by the urban growth of the areas of Albal, Catarroja (north of Albal) and Silla (south of Albal) has made this new infrastructure necessary. The Albal terminal has relieved the Silla and Catarroja stations of congestion at peak times, providing the municipality with the possibility of access to the train both for its own residents and for those from Catarroja due to the reduced dimensions of its car park.
The station consists of two access buildings located on both sides of the track that are connected by an underpass, a 5x 3.05 m driven frame that requires shoring of the tracks so as not to interrupt rail traffic.
The project included the construction of two platforms, a maintenance and facilities annex building, the replacement of the overhead line shoring, the replacement of the safety and communications installations, as well as a 750-space car park and the exterior urbanisation of the terminal plot.