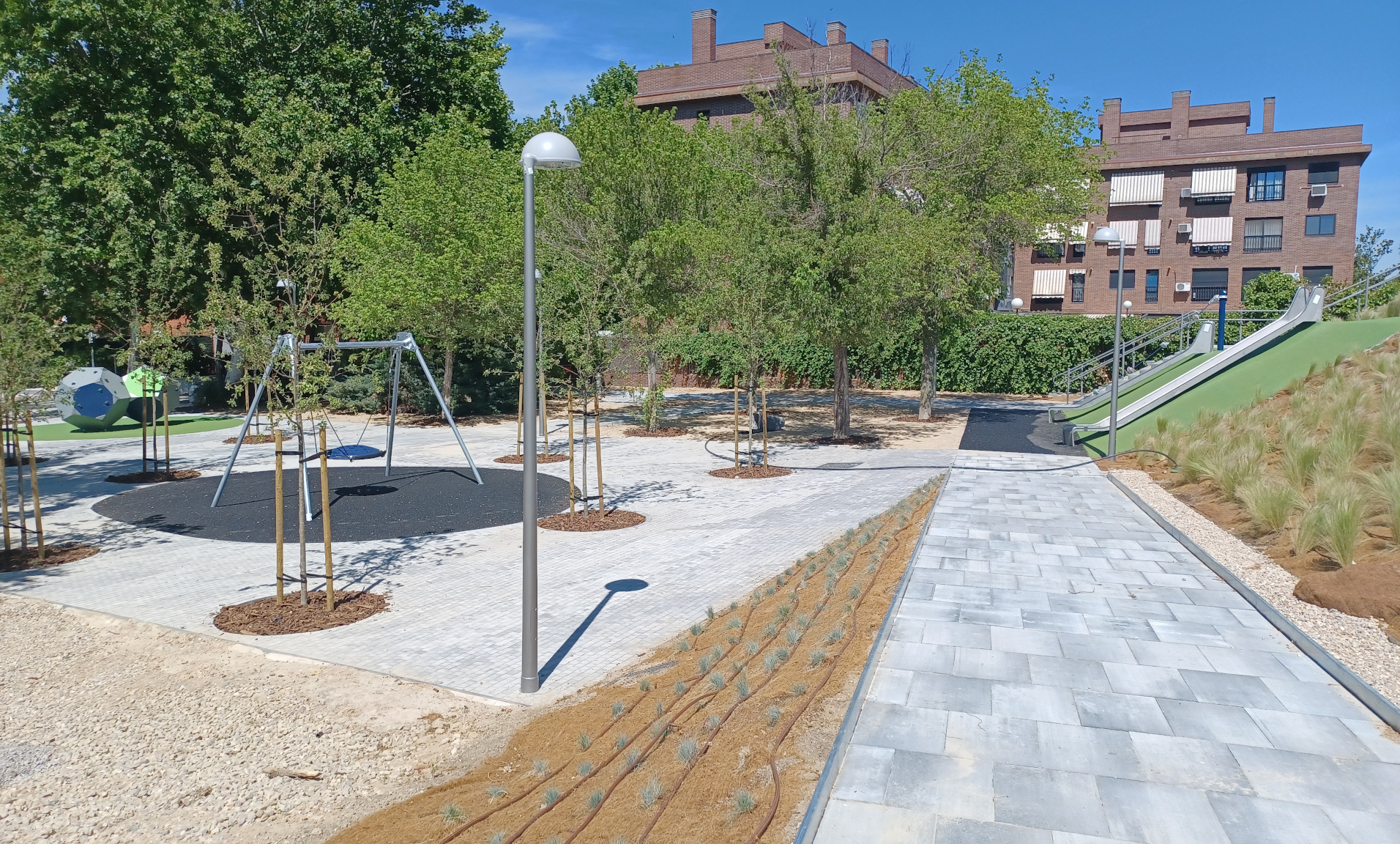 Projects on accessibility, mobility and road surfaces in different neighbourhoods for the City Council of Madrid
Type of work:

Services

Clients:

Madrid City Council

Location:

Spain
Projects on accessibility, mobility and road surfaces in different neighbourhoods for the City Council of Madrid
The pavement paving works were carried out and articulated through projects for the improvement of pedestrian routes, accessibility, mobility, road surfaces and elimination of architectural barriers in the districts of Barajas, San Blas – Canillejas and Ciudad Lineal for the City Council of Madrid.
The works directed and carried out for the Government area of Works and Equipment and the Department of Public Roads of the City Council are aimed at adapting pavements and pedestrian walkways to current accessibility regulations and improve their functionality in terms of mobility and road safety. The desired result is to preserve the municipal road heritage, avoiding deterioration that, in the absence of intervention, would require the complete reconstruction of the road surface, at a much higher cost, and to achieve higher levels of territorial balance and social cohesion.
The works include, among others, demolition, curbing, paving in compliance with accessibility regulations, road paving, lighting, street furniture and drainage.