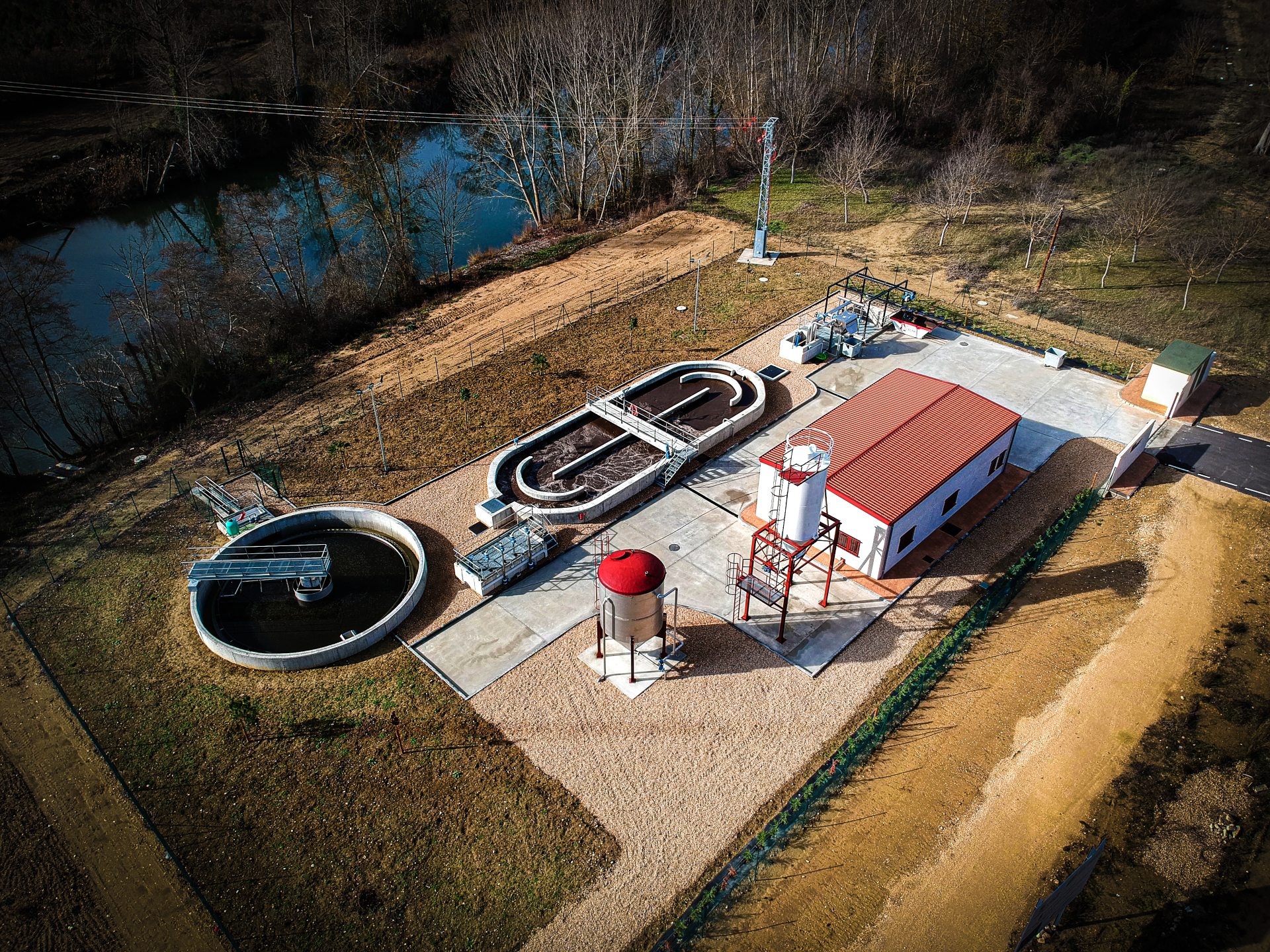 Trespaderne WWTP (Burgos)
Type of work:

Urban water treatment

Clients:

Public Infrastructure and Environment Corporation (Somacyl). Ministry of Development and Environment of the Regional Government of Castile and León

Location:

Spain
2,000 m3/d

Capacity

2,800

Inhabitants supplied
Trespaderne WWTP (Burgos)
Lantania, in a joint venture with Contratas y Obras San Gregorio, has built the Trespaderne Wastewater Treatment Plant (WWTP) in Burgos.
This action provides a solution for the treatment of wastewater from the urban area of Trespaderne, installing a new wastewater pipe to the new treatment plant, thus guaranteeing adequate discharge conditions to the receiving waterway.
The treatment plant serves 2,800 inhabitants and treats a daily flow close to 2,000 cubic metres per day. The treatment process consists of pretreatment, extended aeration biological treatment with biological nitrogen removal, secondary settling and partial filtration for water reuse for irrigation and industrial purposes. The sludge undergoes thickening and subsequent drying with a centrifuge.
As a relevant auxiliary work included in the scope of the project, the access to the BU-530 road was carried out according to the indications of the Regional Development Service of Burgos, Maintenance and Operation area.