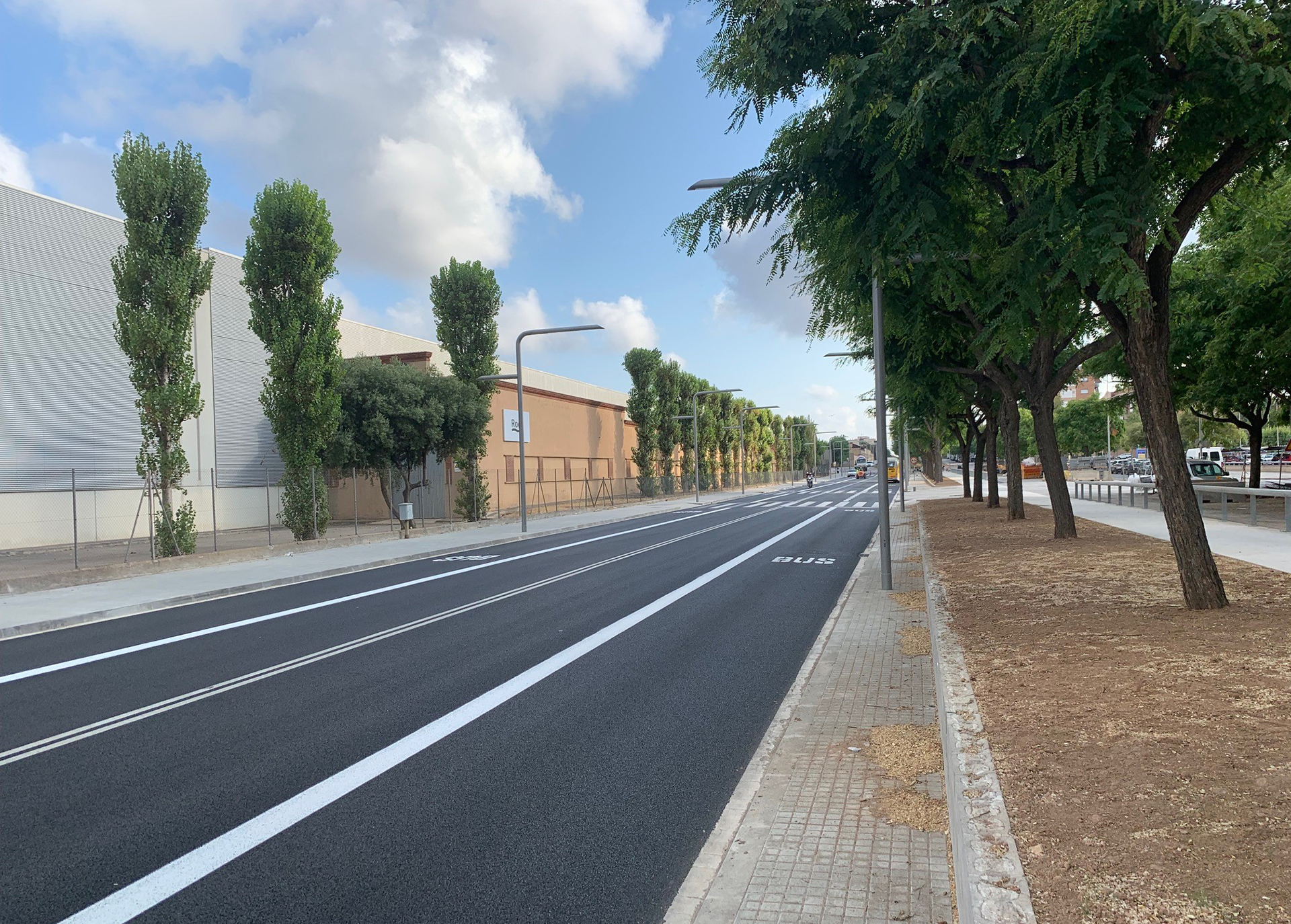 Bus and cycle lane in Bajo Llobregat in Viladecans (Barcelona)
Type of work:

Roads

Clients:

Department of Transportation. Regional Government of Catalonia

Location:

Spain
Bus and cycle lane in Bajo Llobregat in Viladecans (Barcelona)
Lantania is carrying out the construction of a section of the Bajo Llobregat bus and bicycle lane in Barcelona. The works affect the C-245 road as it passes through the municipality of Viladecans with a length of 2,480 metres. Two lanes combining bus, private vehicles and bicycles were built between Pi Margall street and the Paseo de la Marina roundabout. The works also include the building of a large square next to the funeral parlour.
This was the largest of the actions planned for the upgrading of 13 km of the C-245 between the cities of Castelldefels and Cornellà de Llobregat to provide a bus lane, a bicycle lane and order in the urban environment of the road.
This project will transform the classic road into a corridor that will make the implementation of efficient public transport possible, as well as giving priority to bicycles and pedestrians. The new bus lane will increase commercial speeds on urban stretches by up to 25%, improving traffic safety and the reliability of public transport services. The C-245 road, parallel to the C-32, is fundamental to Bajo Llobregat and transports some 35,000 bus passengers every day.
Bus lane and cycle lane in Bajo Llobregat in Viladecans (Barcelona)
178 units of design lampposts.
5.000 m2 of hydroseeding.
17 design bus shelters.
45 m of prefabricated caisson.
55.600 m2 dof road surface demolition.
6.450 ml wastewater pipes.
8.000 tn of aggregates.
20.400 m2 of road surfaces.
4.500 m2 of bicycle lane.