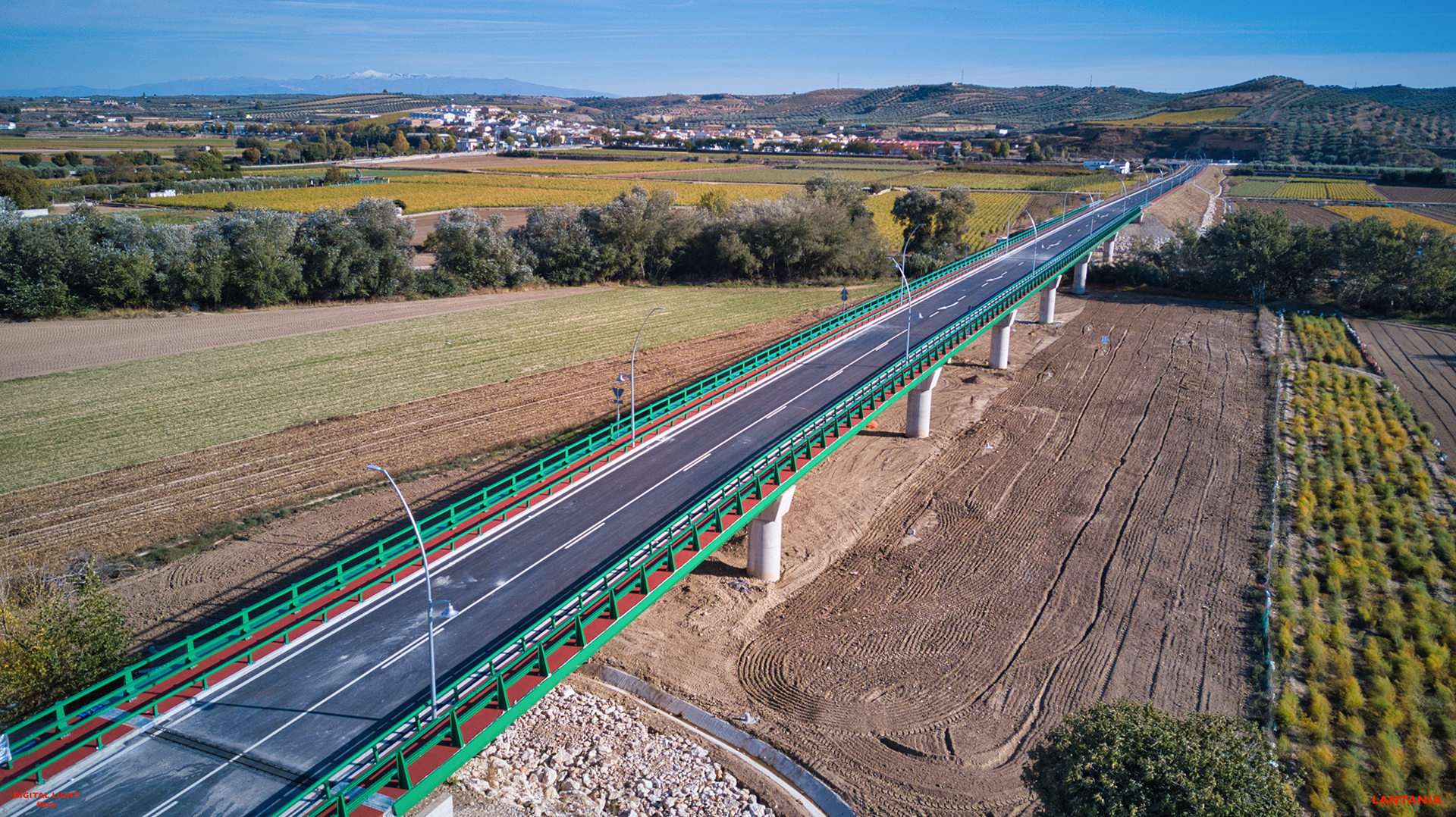 Huétor-Tájar Bridge (Granada)
Type of work:

Roads

Clients:

Public Works Agency of the Andalusian Regional Government

Location:

Spain
Huétor-Tájar Bridge (Granada)
The 260 m long viaduct over the Genil River serves as a new access road to the town of Huétor-Tájar (Granada) and the surrounding villages from the A-92. The structure was built with prefabricated box girders cemented onto footings with driven piles. The top part supports a two-way carriageway with a total width of 8 m plus two 2.5 m pavements on each side.
The new road, with a total length of 900 metres, starts at a roundabout on the Venta Nueva road and ends at the roundabout on the Nueva Redonda road in the urban area of Huétor Tájar.
The affected telephone, water supply and electricity services were also restored.
Important magnitudes:
The openings (7) are formed by two 1.90 m box girders.
The piers are formed by two cylindrical shafts with stand-alone capitals for each girder and the foundations are made using driven piles.
The road surface consists of two layers of hot bituminous mixtures over two layers of gravel and three layers of selected soil
40 cm prefabricated piling foundations: 2,720 m.
Corrugated steel: 643,400 kg.
Reinforced concrete in foundations, elevations and slabs: 3,500 m3.
Reinforced sulphate-resisting concrete: 2,000 m3.
90 cm diameter gravel column: 12,000 m.
Riprap slope protection 0.5 to 1 tn: 5,200 m3.