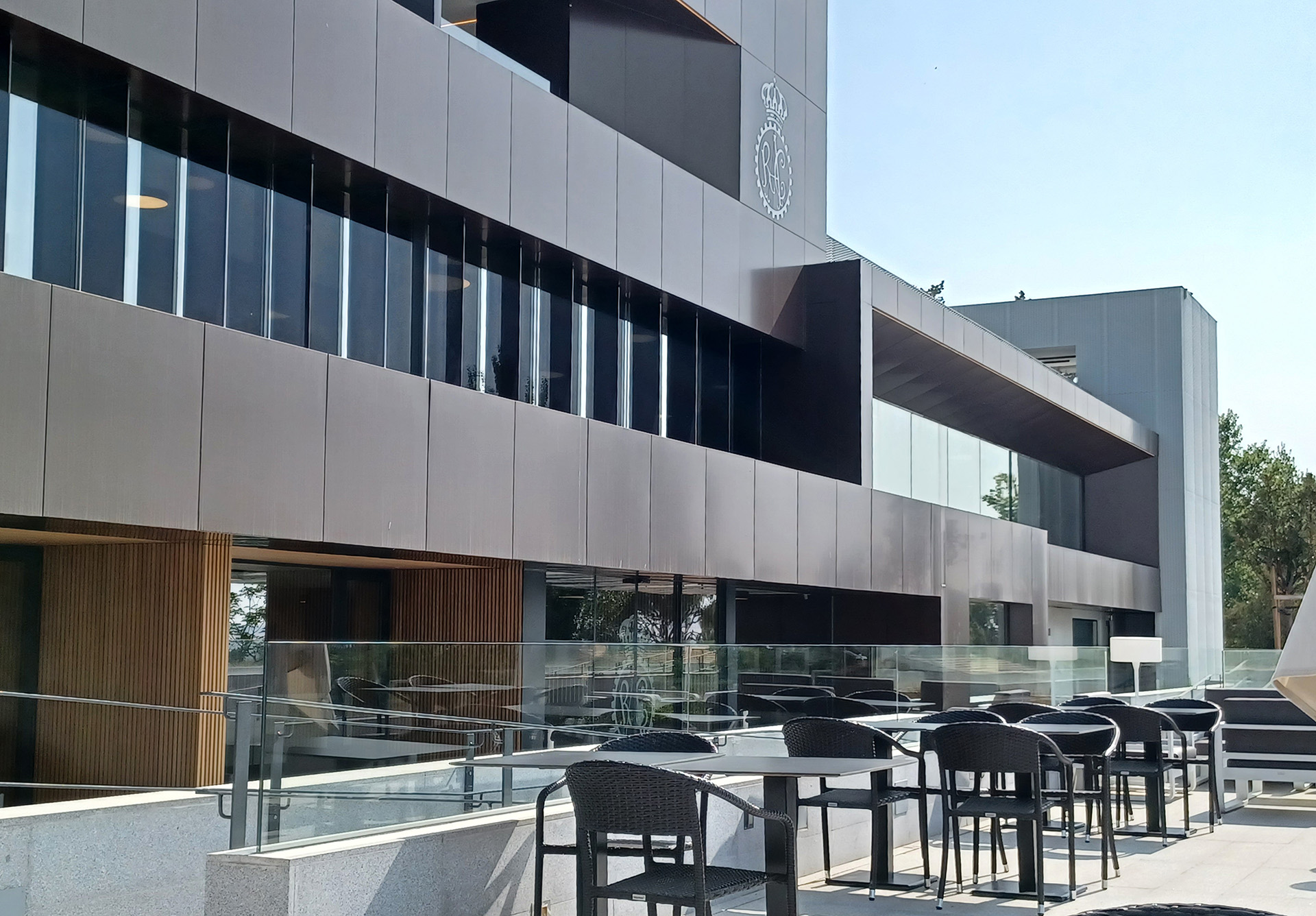 Refurbishment of the RACE social club building (Madrid)
Type of work:

Building works

Clients:

Royal Automobile Club of Spain (RACE)

Location:

Spain
4,200 m2

Total built area
Refurbishment of the RACE social club building (Madrid)
The refurbishment, restoration and extension of the RACE Sports Club have let streamline the operation of the building and unify the exterior appearance of the complex, balancing the overall appearance of its buildings, in accordance with the project designed by architects Reyes Olea Rico and Héctor Barrio Domínguez.
The RACE Sports Club was built in 1967 and is located in the borough of San Sebastián de los Reyes in Madrid. In addition to the refurbishment of the building, the works involved an expansion of the built area to just over 7,500 square metres.
The project had to be worked on in two stages. Firstly, the expansion of the building was carried out with the construction of a semi-basement for bicycles, maintenance rooms, water and geothermal installations and an electrical room with access to the outside. On top of this semi-basement, an accessible terrace was built to provide access to the building and the ground level parking spaces were covered.
The second stage involved the renovation of the three floors of the building, redistributing the spaces in a more attractive way, giving priority of access, views and light to the most important areas, such as the cafeteria and restaurant, gymnasium, lounge areas and chapel. Spaces such as the large fitness and physiotherapy centre, a large multi-purpose room housing the chapel and new places for study and leisure were also created. The back of the complex houses the secondary and service spaces such as changing rooms, bathrooms, kitchen and waste storage area.