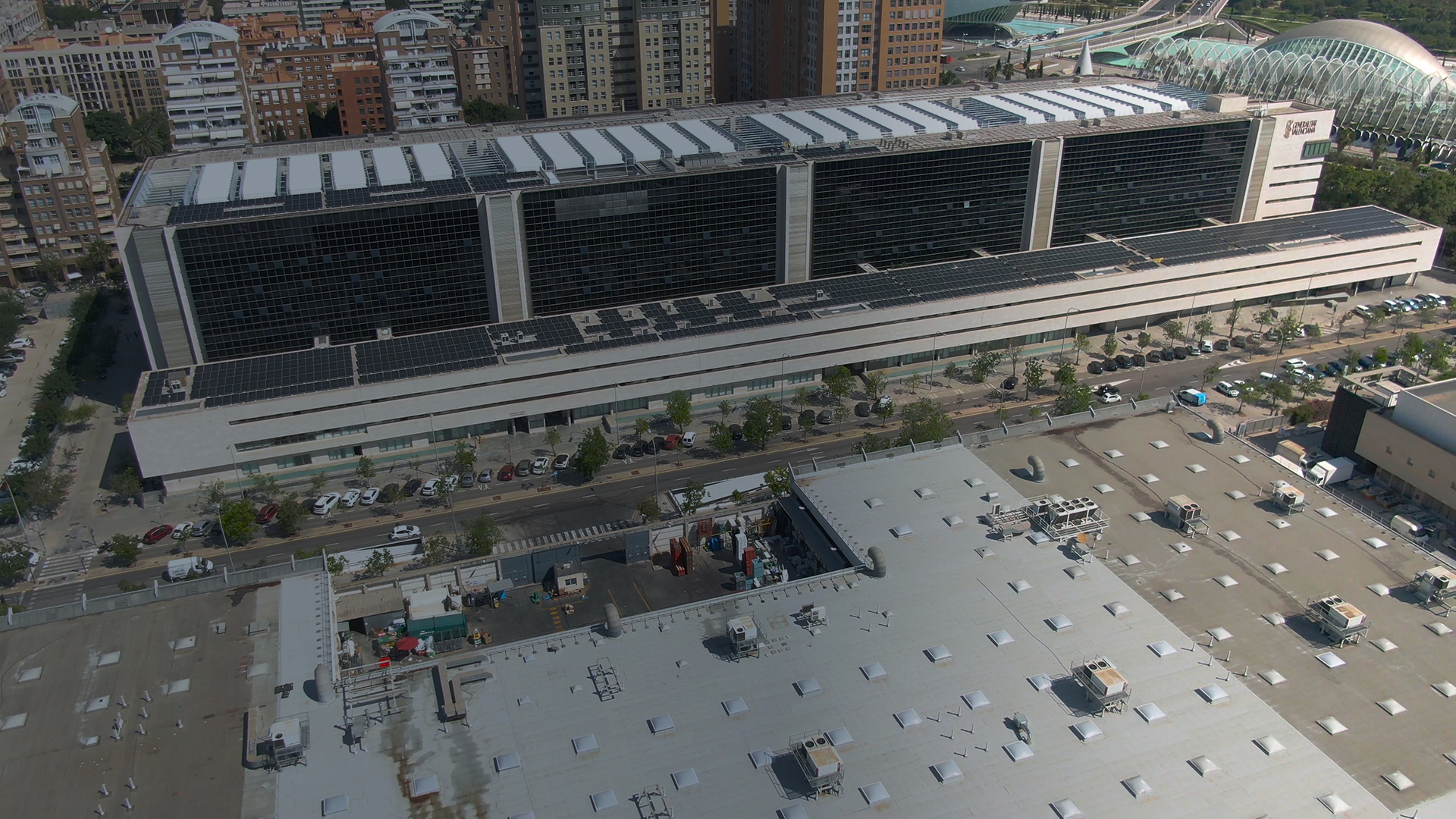 City of Justice of Valencia
Type of work:

Energy

Clients:

Department of Justice, Interior and Public Administration. Regional Government of Valencia

Location:

Spain
City of Justice of Valencia
The photovoltaic solar installation for self-consumption installed by Lantania on the roof of the City of Justice of Valencia covers more than 15% of the annual energy demand of the judicial complex through more than 1,600 photovoltaic units of the latest generation of 540 Wp with an efficiency of more than 21%, reaching a peak installed power of 866.3 kWp.
Lantania was also in charge of the preventive maintenance of the installation, cleaning, visual inspection and performance verification for 12 months.
The installation, which is located on the three roofs that make up the judicial complex, covers a collector surface area of 4,105 square metres and represents a saving of 11,000 euros per month on the building's electricity bill. The solar plant also has a real-time monitoring system to check the performance of the solar installation.
This action is defined within the Plan for Energy Saving and Efficiency, promotion of renewable energies and self-consumption in buildings, infrastructure and equipment of the public sector of the Autonomous Government of Valencia (PAEEG).