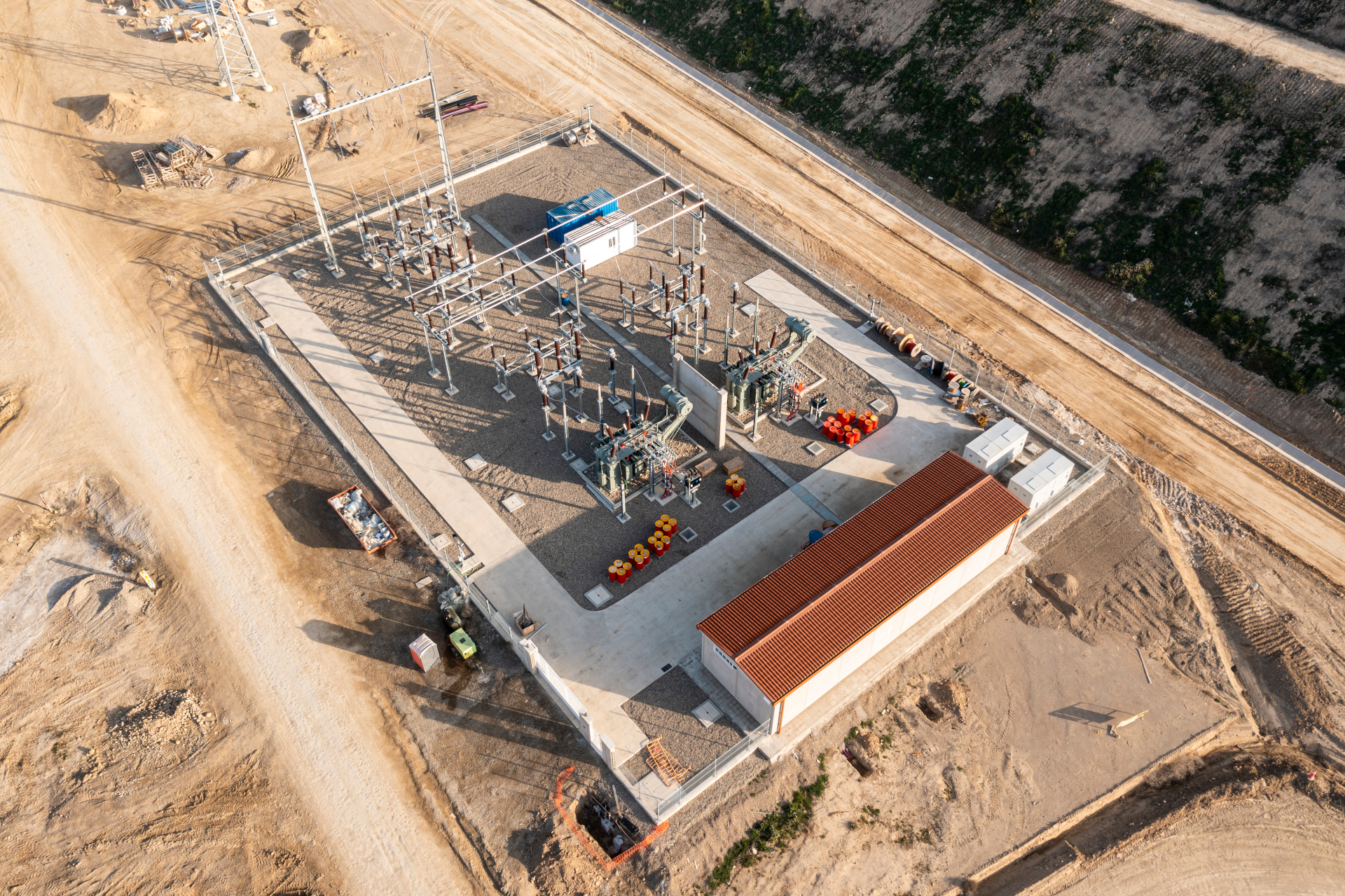 Electrical connection system for Almudévar reservoir (Huesca)
Type of work:

T&D

Clients:

Almudévar reservoir JV

Location:

Spain
Electrical connection system for Almudévar reservoir (Huesca)
As part of the works for the Amudévar reservoir construction project, Lantania is carrying out the electrical connection system, made up of two independent installations:
Power line at 132 kV. PLHUS Endesa-Almudévar Reservoir, 12.5 km. long, in double circuit configuration, although for the time being only one will be strung, with the following characteristics:
Number of towers: 38
Type of foundations: both 4 independent legs and block foundations, depending on the function of the towers (tension and suspension, respectively).
Type of cable: a single cable per phase, type LA-380
Ground cable: OPGW type
The connection to Endesa's SE PLHUS from the overhead part is made through an underground section of about 500 meters of concreted trench with an Al 1000 cable from an transition tower.
132/6.6 kV electrical substation, made up of:
A 132 kV outdoor park, with a simple busbar configuration, with 4 positions: two transformer, one line and one busbar measurement
Two 132/6.6 kV 20/25 MVA transformers, one for pumping mode and the other for generation mode, 20/25 MVA each.
A 6.6 kV park, with MV cubicles, auxiliary service panels, batteries and communication and control equipment.